Post under VS2PCG by: Team Attack on August 19, 2016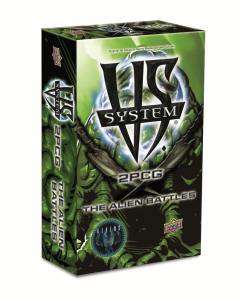 Welcome to the first episode of Team Attack, the unofficial podcast for Upper Deck Games. In our first episode we talk about a few cards from the new VS Aliens release and introduce ourselves.
Team Attack Podcast Episode List
---
About the Author
The Team Attack Podcast is a VS2PCG and Legendary Podcast. Your Team to attack with is Carlos Luna, Theodore Coyer Peter Hoettels and PauperTim(Tim Saunders).