Post under VS2PCG by: Team Attack on May 9, 2017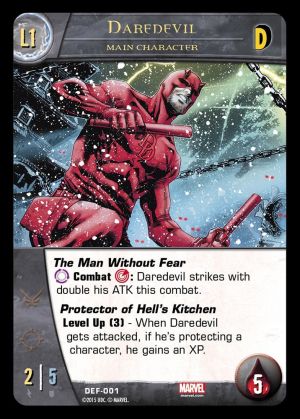 First off... Daredevil MC level 1 from the Defenders set up here for comparison.
Introducing...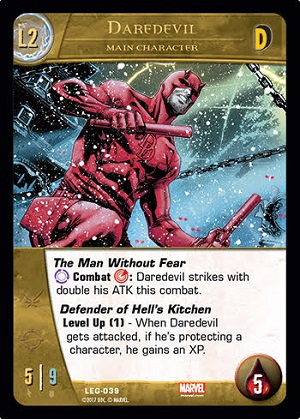 And...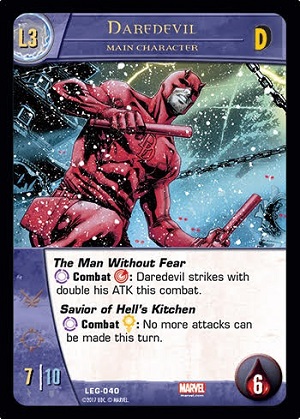 As a resident of Hells Kitchen Dare Devil is no stranger to being at the bottom. He has to scrape and claw and fight to get any respect, and even then he doesn't get very much. But he is a man who never gives up, and when he saw his nemesis, the Kingpin, up his game he had no choice but to respond in kind. With a new arsenal of new supporting characters, and a new build concept Dare Devil is here to show the world he's ready to win.
Fixed Download Link
Sample Daredevil Deck
4x Charlie-27
4x Captain Britain
4x Jessica Jones
4x Meggan
4x Moonstone
4x Starhawk
4x Miss America


4x Call
4x Super Senses
2x Even the Odds
4x Shock to the System


4x Green
4x Red
2x Yellow
4x Sanctum Sanctorum
4x Knowhere
---
About the Author
The Team Attack Podcast is a VS2PCG and Legendary Podcast. Your Team to attack with is Carlos Luna, Theodore Coyer Peter Hoettels and PauperTim(Tim Saunders).